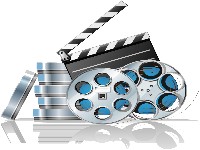 Video marketing is a fantastic way to capture the short attention span of your potential clients and customers! They say a picture is worth a thousand words and if that's true a typical HD video shows 29.5 pictures per second! If you want to do that math it comes out to 1,770,000 words you can convey in a 60 second online business commercial!

Video marketing is taking the web by storm! Sites like YouTube offer businesses the opportunity to show their online commercials in geo graphic areas that are relevant to business owners and the products they sell or services they provide. For example if your car dealer you can tap into YouTube users searching for details on cars in your area. If your a carpet cleaning company you can tape into people who search for "Best way to remove a stain" or you can tap into really popular content that local area users are watching.

Your videos can be shared over and over again on sites like FaceBook, Twitter and other Social Media sites. Keep your brand and business fresh in the minds of FaceBook users. Share your videos in FaceBook Groups that your belong to. Is your business a member of a Chamber of Commerce? Share you video on their FaceBook pages. There are so many FaceBook business pages and networking groups popping up every day and Video Marketing is the perfect way to efficiently plug your business in! FaceBook is one of the most addictive sites on the Internet and you only have a few seconds to capture the attention of those users and "Web Commercials" have the statistics behind them to prove they are an effective and essential marketing tool that you have to have in your marketing toolbox!
Video Marketing can enhance your website and reduce bounce rate. The attention span of Internet users is very short and if you can't deliver the information they want or need in a few seconds they are back off to Google searching for your competitor who can! Having a video presentation about your products or services is a great way to capture the attention of potential clients and make those sales or sign them up for the services you provide! Having a YouTube Channel for your business

So what's involved, well that depends on what kind of video(s) will work best for you. We provide the cameras and the know how. We can come to your location with Cameras, lighting and equipment or you can come to us and use our green screen. We can create videos with only photos and professional voiceovers these are a very cost effective way for small businesses to get started. This is a Marketing tool no business should be without. Its affordable for every business call us today to learn more!
Custom Web Videos
Web Videos are a great way to advertise on Facebook and YouTube!