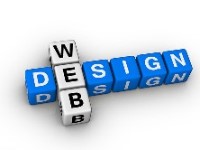 Search Engine Optimization and Search Engine Marketing services are critical to every businesses online presence. If your customers can't find you online guess what they will find your competitors and your competitors don't mind taking your customers or clients!

So what is Search Engine Optimization or SEO. Search Engine Optimization is the process of affecting the visibility of a website or web page in a search engine's organic or un-paid search results.

When should you start thinking about SEO? Before you even choose a web design or development company! This is how important this subject is. Search Engines will always be king over just about every other type of marketing you can do yourself or pay for. Why? Because search engine traffic amounts to quality leads. A user is specifically searching out a business of your type. This is unlike a newspaper ad where someone reading the paper might see your ad and might be interested in your services or products. These are users who have a need and you're the one who has the ability to provide for that need.

Most website design and development companies worth the money you spend on them do Search Engine Optimization in house. The reason for this is SEO starts from the foundation of building a website. From choosing the right domain name, to file structure, correct meta tags, content headings, naming images and directories that make up your website. If this is not correctly to being with, you may have just wrecked your companies chances of being successful. Let me stress to you that you are making one of the biggest mistakes ever hiring a company to build your website that does not do Search Engine Optimization as part of your package. Having to pay a second company to come in and fix everything the first company did not do is going to probably cost you as much if not more than your entire website cost to being with! Don't make this mistake!
Search Engine Marketing - SEM is a bit different from SEO. Search Engine Marketing is the ability a company has to put your business into key location that will and can rank well on Search Engines. For example, if you search Google for "San Tan Valley Website Design" you will see our YouTube video come up, you may see our Chamber of Commerce directory listing or our San Tan Valley Business Directory listing come up. These are examples of using other methods and other websites to come up organically under keyword searches that we know our possible clientele and customers are searching for.

We handle Search Engine Optimization only for our web design clients, we can do a site redesign if you where one of those poor companies that got suckered into a website by someone who claimed they where a web design company. We also offer a free consult. We will look at your current site for free and let you know where they did you wrong or where they did not know what they where doing. We want you to succeed no matter if you use us or not!

Search Engine Marketing - We can set up a Search Engine Marketing campaign for any company that wants to take advantage of other ways to come up on Google and other Search Engines with out having to change anything on their current website. Ready to take that next step? Then give us a call today!
Search Engine Optimization
Get your Search Engine Optimzation included when you hire us to build your new site!